Why KUEHNE+NAGEL?
Since 1890, when the business was founded in Bremen, Germany, by August Kuehne and Friedrich Nagel, Kuehne+Nagel has grown into one of the world's leading logistics providers.
Today, the Kuehne+Nagel Group has more than 1,395 offices in over 109 countries, with over 72,000 employees. Its strong market position lies in the seafreight, airfreight, contract logistics and overland businesses, with a clear focus on providing IT-based integrated logistics solutions. 
In 1994, Kuehne+Nagel Vietnam was established in Ho Chi Minh City. Since then, we have grown into a strong team of 450 industry specialists well-equipped with solid local market knowledge and detailed industry know-how for their respective trades and industries. 
As the market grows, Kuehne+Nagel Vietnam is strengthening its workforce to set the company on course for dynamic development.
The KN Baton Challenge is an Olympic-themed volunteering project, led by a group of Kuehne+Nagel colleagues who started working together on a leadership training program. 
This global project, which launched on 12 February 2014, saw the baton begin its journey in the United Kingdom. It passed through 105 countries in which Kuehne+Nagel operates and arrive in Brazil for the start of the 2016 Summer Olympics. 
The baton was transported via road, rail, air and sea freight; using Kuehne+Nagel's global network. Each hosting country held the baton for a week, during which charitable and community projects took place. Local KN colleagues in each country worked with their selected charitable and community projects to complete amazing events. 


Daily exercise at worksite aims to a Happy and Healthy Lifestyle at Kuehne+Nagel


All KN employees from over the country annually gather at one place to connect with one another and to cultivate the happier team, have fun together, relax and recharge the energy.



Is enjoyable event with food and drink, music and fun activities for children of all ages. Our KN kids have the opportunity to see how KN adults are working and learn from that. It will also help to make families feel welcome on various activities, and encourage staffs to come together in a relaxed, healthy and supportive social environment. 


Women were born to be loved! Let's see how ladies at Kuehne+Nagel are loved and cared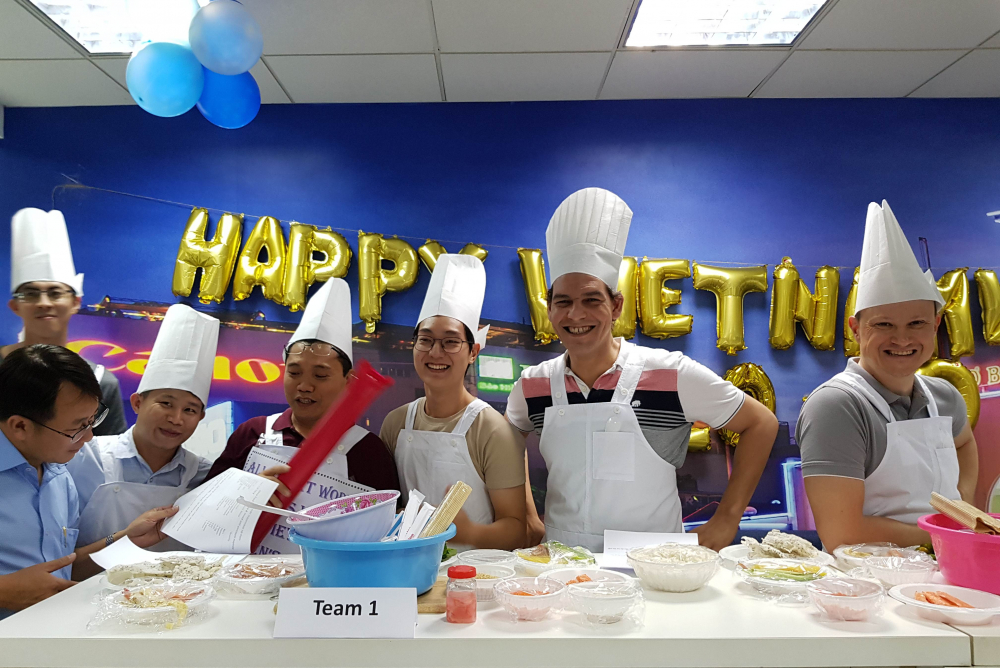 An occasion to review the effort through out the year and kick-off a new year. 



One of the recent Year End Event's activities, employees enjoy best shopper game. This event shows company's appreciation to employees for their contribution by giving gifts to all employees to welcome a new year.



A spontaneous activity within Kuehne+Nagel community.
A community where everyone can join and  talk with each other to improve English speaking skill. Moreover, we can make friends and have fun after a hard day of work.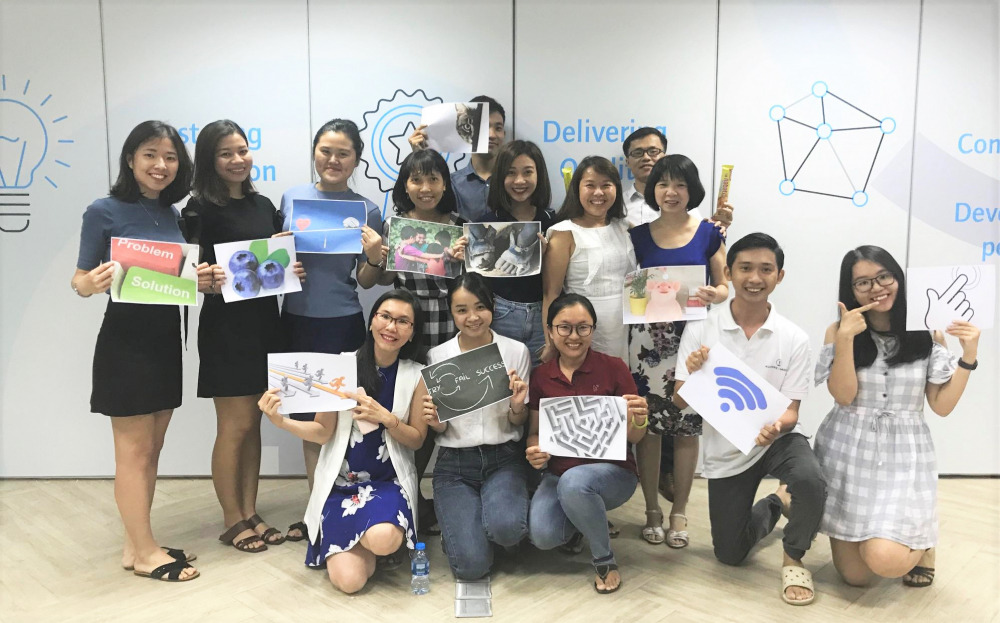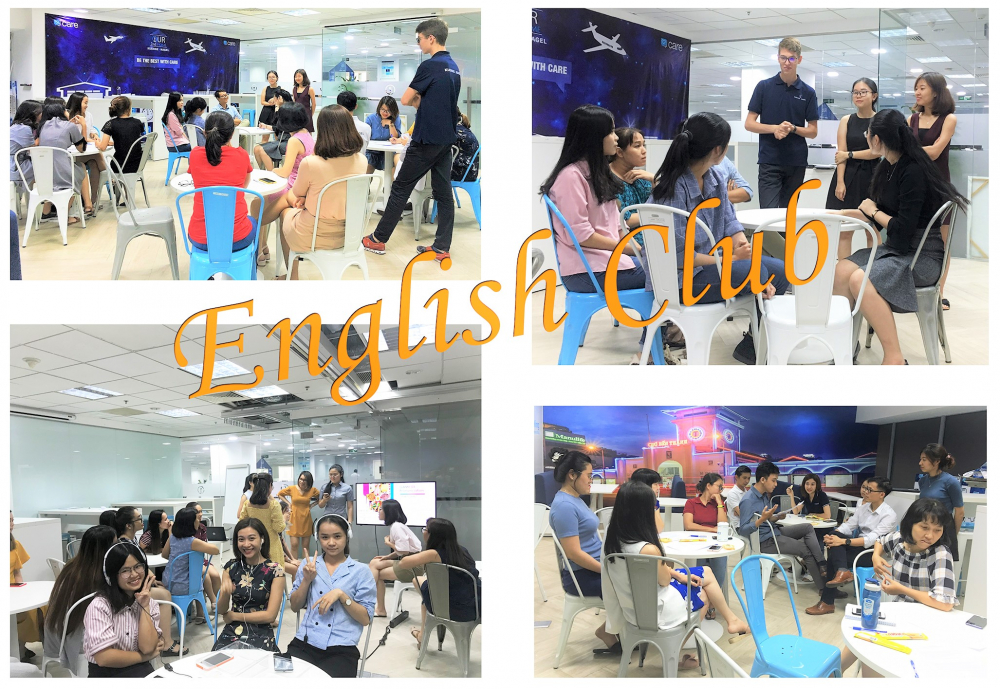 Healthy Food Program aims to give employees opportunities and habits of having healthy lifestyle from a conductive workplace environment.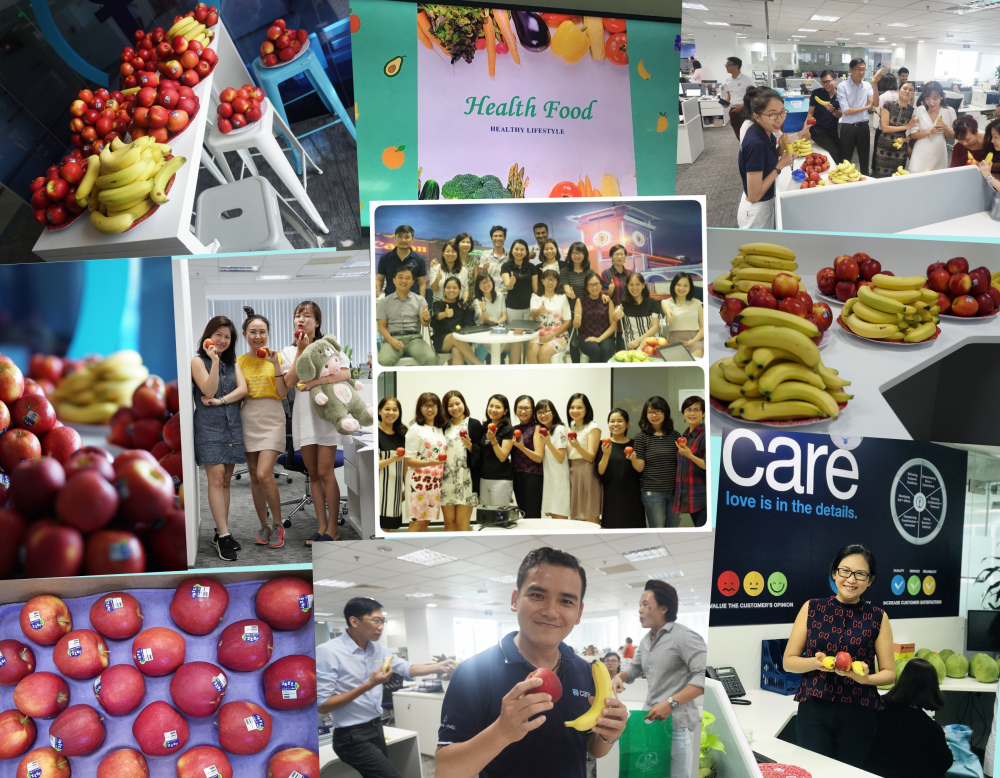 Balance for Better is created by Kuehne+Nagel's Management aims to have balance in our organization



Talent Program aims at enriching our continuous focus on talent management.  It is designed to provide high performing local talent, an opportunity to develop management and leadership skills,  giving them a right skill sets to excel in more challenging roles within their country or region.

Join us and discover your + today!
In Kuehne+Nagel Vietnam, we offer opportunities where you can grow your expertise and shape processes and innovative solutions. We are continuously growing our global network and our product portfolio, which creates career opportunities in different fields of work worldwide. 
We are committed to deliver high quality solutions to our customers and are proud to be a strong leader in the logistics industry 
Internship
Take the opportunity to join us for your internship or thesis. 
You will gain a real insight into a truly global organization and learn about the high complexity of logistics processes and services at a very early stage in your professional life
"My Name is Sebastian, I worked for Kühne+Nagel Vietnam for 6 Month as a Management Trainee with the focus on Sea Logistics. During my time in Vietnam I gained a lot of experiences in different departments.  I had the chance to work in some international Projects which was a great experience for me. The way of working with all colleagues and Managers were very uncomplicated because everyone is open minded, interested and helpful. The mood in the office is unique. Everyone helps and supports the other. I could feel the spirit that everyone is very happy to go to work in this Office. I had the chance to join the Team Event Weekend. We had a lot of fun during teambuilding games and common lunches and dinners. In summary it can be said, therefore, that my time in Vietnam and working for Kühne+Nagel was exciting and interesting" Sebastian said.
Phuong Tran is now Airfreight Export Executive  in Kuehne+Nagel Vietnam: "I would like to honestly say thank you so much to Kuehne+Nagel because of giving me a chance to be practiced at the company. During the time working here, colleagues have instructed me with all their heart and thoughtfully taught me everything about work, specialist knowledge and of course experience. I found that Kuehne+Nagel has an extremely perfect workplace from equipment to professional working style. My favorite points in this internship period is that I feel the enthusiasm and friendly of colleagues, everybody always be kind to support me whenever I have troubles. After 3 months be interne at HR Department, I am now rotated to work at Airfreight Department as an Airfreight Export Executive. It is my honor to be an official staff at Kuehne+Nagel to contribute a part of company development. "
Graduates
Whether you are interested in an operational role, in integrated supply chain processes or in functional areas like HR, IT or many more – KN offers various opportunities worldwide to start and grow your career.
Inside review about KUEHNE+NAGEL
Implementation Manager

-

1545900725

Pros: Professional, Global network, Good environment

Pricing desk

-

1545900725

Pros: Friendly working environment, professional colleague, great manager, creative ideas is always support to practice.